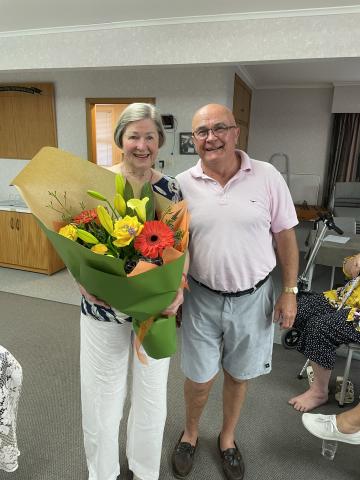 Latest news form last week's AGM - June has been elected our newest Life member.
Congratulations June -  and thanks you for the years of work you have put in on our behalf.
Humbled and slightly embarrassed is how June Day describes her response to being awarded Life Membership of the Te Puke Bridge Club recently. 
"There are other Committee members who have and who are, continuing to contribute as much or more than I do", she said. 
June joined the Club in 2000 as a beginner.  She said she had always intended to take up Bridge when she gave up work but never realised how long it would take her to learn.  "The first two years were pretty hard but fun.   
After two years on the Committee, June took on the role of Treasurer, the position she held for 15 years.   
June resigned as Treasurer in 2015 to concentrate on playing but then took on the role of President /Club captain in 2019.   Once again, there was a lot to learn but she had the support of her fellow members. This two-year term coincided with the arrival of Covid.  "This really affected the Club", June said.  "We had a reduction in revenue because we couldn't play tournaments, members left and of course we couldn't attract new members.  It's now time to rebuild but this needs to be driven by the Committee and all members.  We are a team after all". 
June continues to be a hard-working member of the Club as immediate past president.  She is still involved in scoring and dealing duties when required  
Te Puke Bridge Club members have recognised June's contributions and support to the Club through the awarding of Life Membership. She continues to enjoy her Bridge.