A new brilliant young Bridge Club Master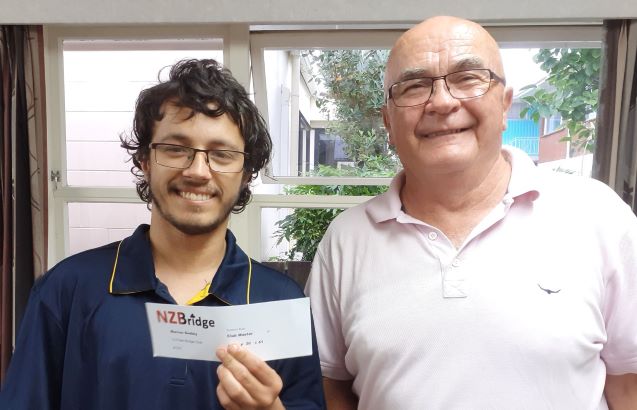 At just 23 years of age and after only playing Bridge for two and a half years, Marcus Dudley has just achieved the impressive title of Bridge Club Master.  Club Master is the second of the 10 tiered ranks of players with master points , and a considerable accomplishment for such a new player. 
Marcus was encouraged to learn Bridge by his mother, Tina Dudley, also an Open Player.  "She was at me for a long time to play so a couple of years ago I decided to give it a go", he said. 
He plays club Bridge twice a week and in tournaments when he can.  He puts his success down to studying Bridge books, good teachers and playing with good players.  He is a member of both the Te Puke and Mount Maunganui Bridge Clubs. 
His advice to new players is to "take your time and think about what you should do, both in bidding and playing".